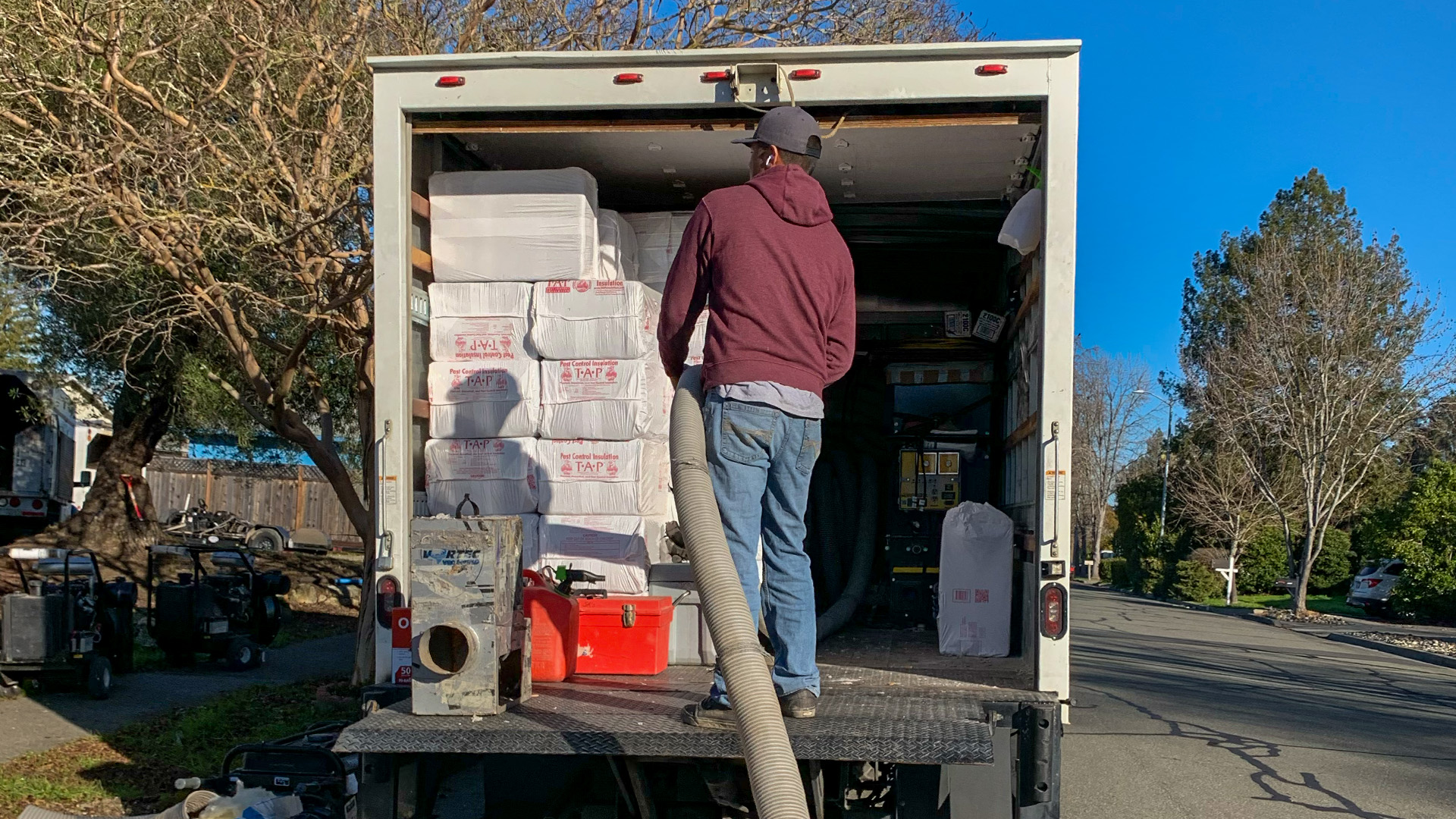 Santa Rosa Insulation Replacement
We received a call regarding noises in our client's attic. After inspection we found our clients had a rat problem. Rats invaded our client's attic and ruined the insulation. The first step we took was eradicating the rodents and ensuring they could no longer get into the home. After that we started to replace the insulation. Before we started to replace the insulation we found another problem-fungus.
We sealed up all the rodent entry points to prevent rodents from continuing to enter the home's attic and crawlspace. We removed all the old insulation that was soiled with rodent feces and urine. We disinfected and sanitize the attic space.
Our pest control techs then installed blown-in TAP insulation. TAP insulation is thermal accosting pest control insulation. It helps with the homes heating and cool efficiency, helps reduce noise and also has borates in the insulation which is a natural pesticide. Borates will will kill any carpenter ants, spiders, termites that go into the insulation. Furthermore rats do not like to burrow in it because they do not like breathing in orates. Another added benefit is the borates are a natural flame retardant, this is great since Santa Rosa has been prone to wildfires.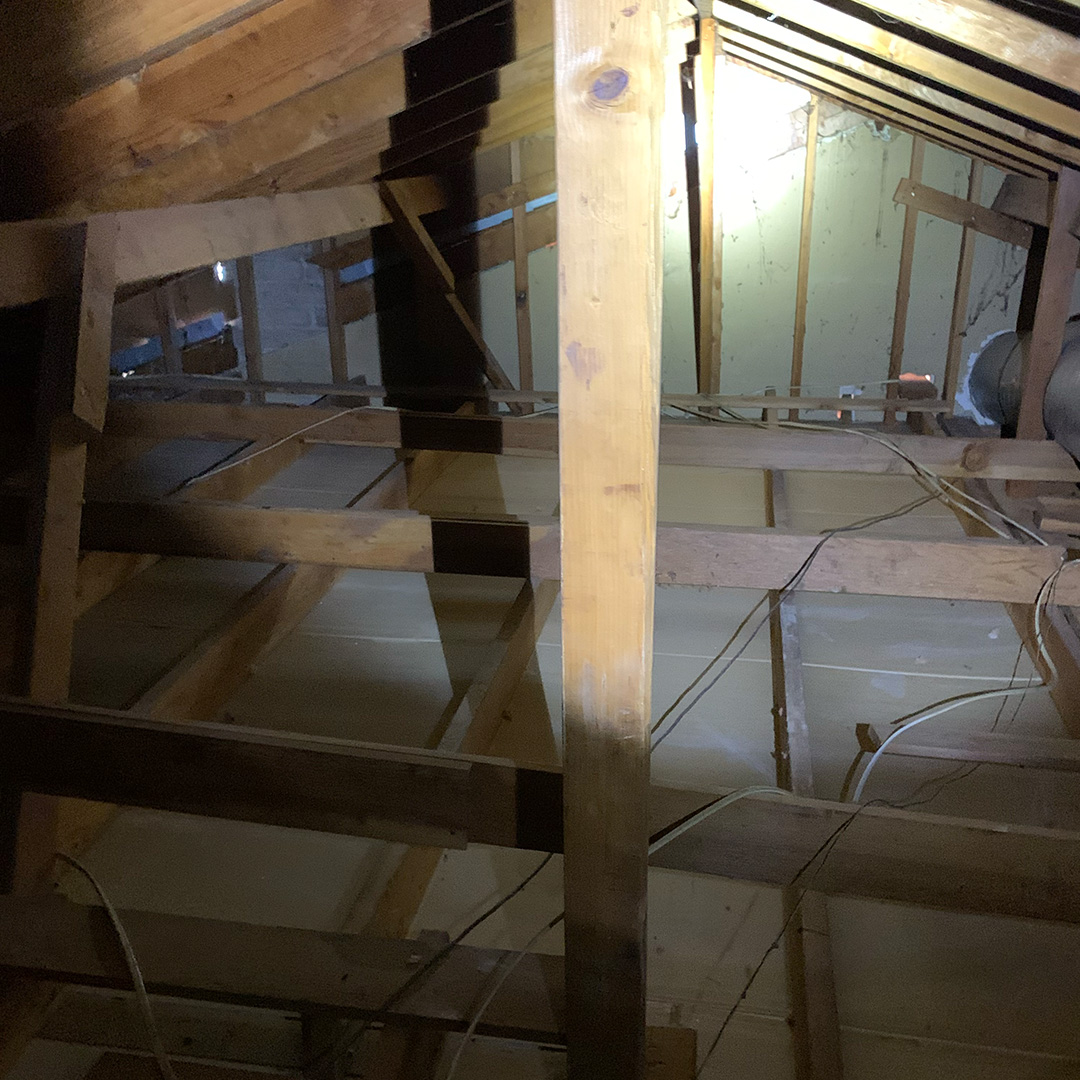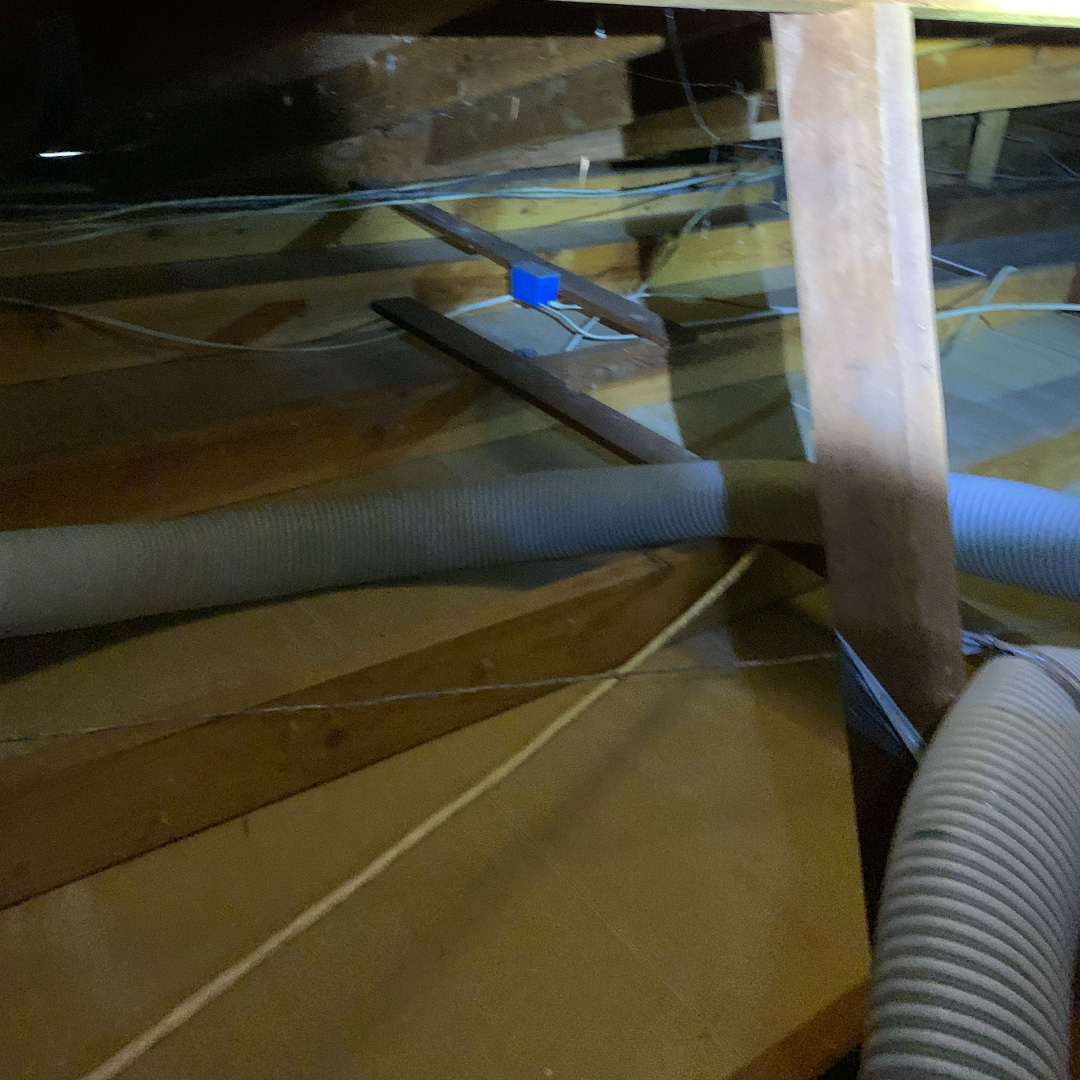 During the insulation replacement service, we found surface fungus. We did a scrape and treat for the fungus. Which included scraping off existing surface fungus (which is a wood destroying organism).
After scraping off the fungus we treated the wood members of the subfloor with a fungicide and wood preservative bora care.
Home Inspection Services
If you are worried about fungus in your home, let us inspect your home today. Industry standard recommends that you get your home inspected every 3-5 years. Many of the moisture problems during this Santa Rosa Insulation Replacement job could have been avoided if routine home inspections had been completed.
TAP stands for "Thermal Acoustical Pest Control (TAP®) Insulation". TAP Pest Control Insulation is the only product registered with the U.S. Environmental Protection Agency to control insects that also includes an Energy Star label and UL Classification.
It is better than traditional insulation at keeping a homes thermally sound year-round. The insulation also helps prevent and eliminate potentially destructive and disease-transmitting pests including ants, cockroaches, termites and silverfish (among others) from entering the home's living and working spaces. Our team is licensed to use TAP Insulation.