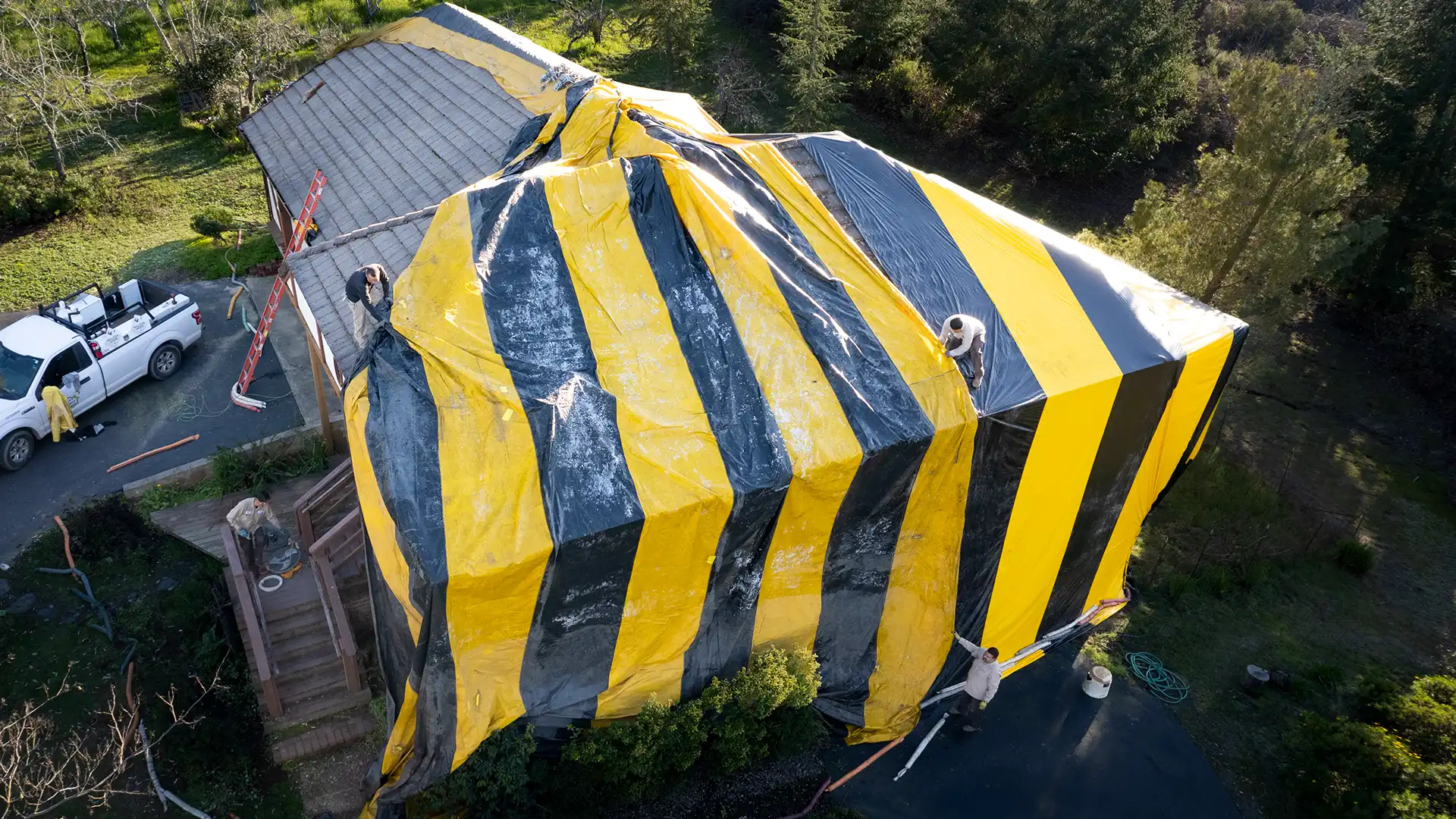 Sebastopol Dry Wood Termite Fumigation
Getting Rid of Dry Wood Termites
This fumigation job was in Sonoma County, California. On the north side of the building dry wood termites got into the garage then invaded the living space. So what we did was setup a tent for three days to fumigate the home. The tent was removed after 3 days and the dry wood termites were eradicated.
Unfortunately for our client we had to resort to fumigation due to the termite problem being so widespread. Sebastopol and West Sonoma County tend to have a lot of termite problems.  If you are able to catch the termites early enough, you can avoid a fumigation and using the tent altogether.
Many homes also suffer from subterranean termites. These types of termites are easily treated with a subterranean treatment-this means no tent on your home.
It is recommended that you have a home inspection every 3-5 years. At Nature Pacific we are licensed to do Home Inspections. Our Nature Pacific Builders team is also licensed and insured to do work on your home.
If we do find any problems or pests, we can insure that it is taken care of. All of this work can be done in-house. You can see some of our Dry Rot Repairs Here.
Don't Hesitate to Reach Out
If you're having any issues with dry wood termites, subterranean termites or wood boring beetles.
Please feel free to give us a call 707-364-1319 or fill out our contact form.