Get Rid of Skunks and Raccoons
How to Keep Raccoons and Skunks Out of Your Home
During this project we were able to help our clients get rid of skunks and raccoons. This 1750 sq/ft residential home in Rohnert Park was also dealing with rodents nesting under their deck. Decks tend to attract many rodents and other critters especially as a deck shows signs of wear and tear. 
We identified how the animals were getting under the deck and then removed the rodents, raccoons and skunks. After removing the rodents, raccoons and skunks we also removed their nests. The entire area under the deck was sanitized. 
Next we dug trenching all around the deck. Many people are unaware that many animals especially rodents like to burrow their way into your home or property.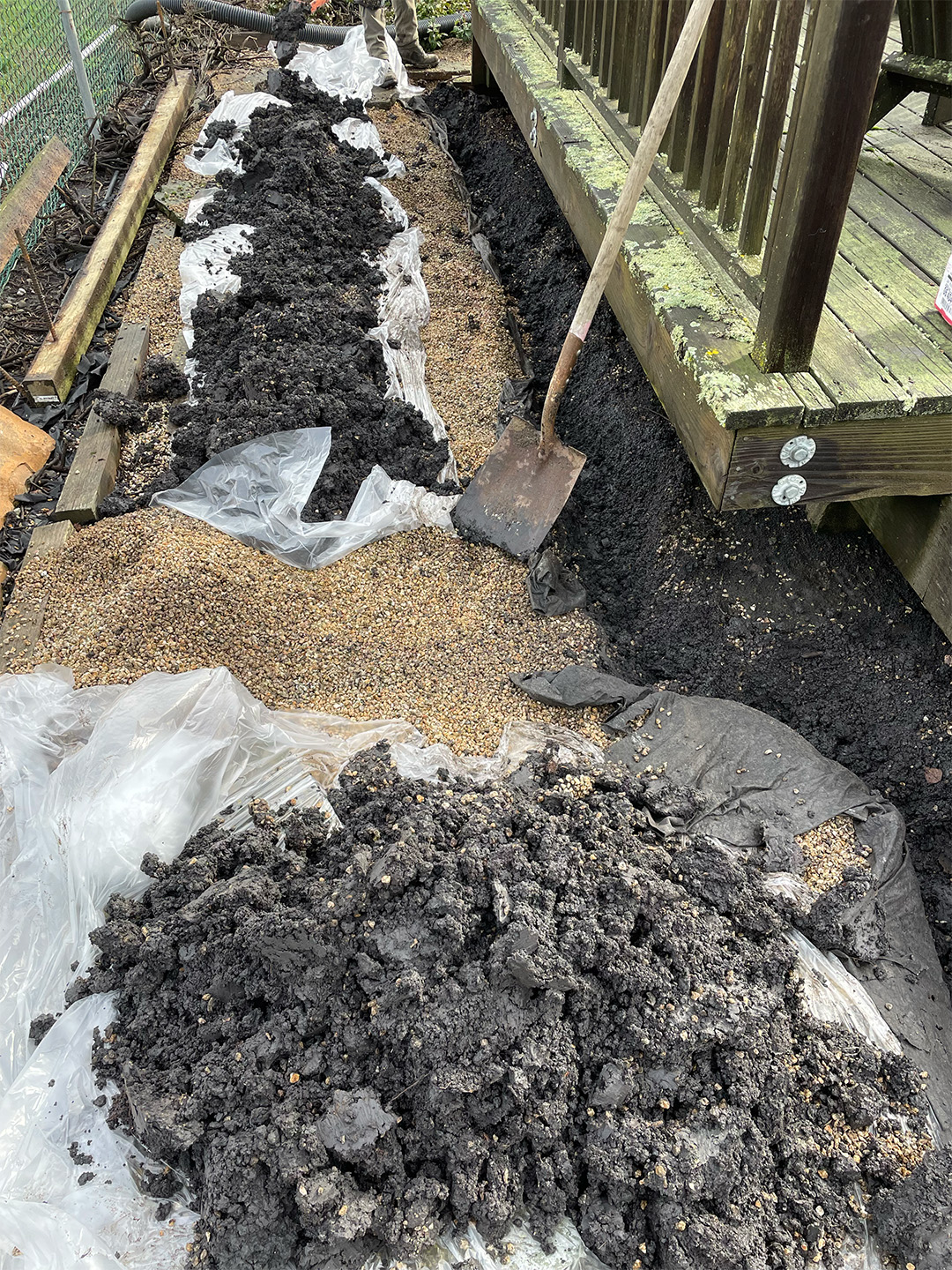 We needed to prevent the rodents, raccoons and skunks from getting under the deck again. The trenching we dug was sealed with a galvanized metal screen to guarantee the animals will stop nesting under the deck.
In this case both rodents and skunks were nesting under the deck due to heavy rainfall. Both the rodents and skunks were storing food under the deck in order to reproduce. Our team took multiple measures to ensure that all animals (dead or alive) were removed from under the deck before beginning construction.