Scott Macedonio at Baseline Training Sonoma County Personal Trainer
Hey everyone I wanted to introduce you to a friend of mine, Scott Macedonio. Scott is a personal trainer over at Baseline Training. He and his business partner Matt have been collectively training people for over 20 years!
Scott Macedonio prides himself on quality training and really connecting with his clients. Baseline Training enjoys working with fun clients who are goal oriented. They will walk with their clients and keep them accountable.
Scott has been known to even run marathons with his clients! Talk about a great trainer!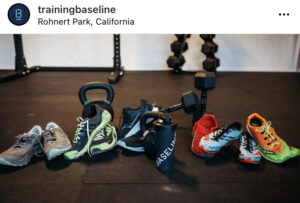 His other specialty in personal training is movement. Scott is amazing at helping with mobility, basic movement patterns and helping improve day to day movement in his clients. His clients eave about the results they are able to achieve with his help.
If you are looking to start getting your health back on track then you have to contact Scott Macedonio at Baseline Training! 
follow @trainingbaseline on Instagram!